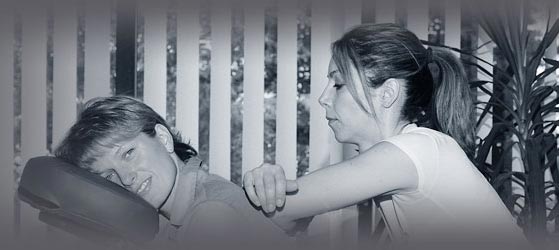 About Us
At

we are dedicated in helping you improve the health and performance of your staff.
We are a national organisation specialising in corporate and events massage with therapists based across the UK. Our onsite massage service is regarded as one of the country's most loved employee well-being benefits. It provides a practical solution to the prevention and management of work related injuries and stress, while encouraging an energised and motivated workforce, and increasing stress management awareness.
There is evidence of employee well-being receiving increased attention compared with last year. However, one in six organisations are still not doing anything to improve employee well-being. Our aim is to help businesses embed and promote a preventative approach to health and wellbeing, encouraging and supporting employees with their everyday health and happiness.
CIPD Health and Well-Being at Work Survey 2019

For more information on seated acupressure massage please visit:

www.aosm.co.uk